Hospital Hours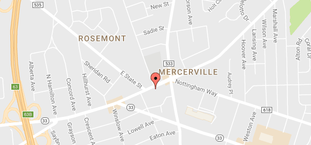 Monday: 8:00 am - 7:00 pm
Tuesday: 8:00 am - 5:00 pm
Wednesday: 8:00 am - 7:00 pm
Thursday: 7:00 am - 7:00 pm
Friday: 8:00 am - 5:00 pm
Saturday: 8:00 am - 1:00 pm
Sunday: CLOSED
---
ARE YOU A VET TECH? SEND US YOUR RESUME!
We are looking for a great tech: compassionate, good communicator, strong technical skills.
In house capabilities include: CBC/Chem, U/A, digital x-ray, B.P. etc
Our practice has a separate dog & cat waiting areas as well ICU, a dog ward, a cat ward, a small animal ward & reptile ward.
Hours are Monday through Saturday, no emergencies/overnights. One Sunday a month
for an hour average.
Full time is preferred but will consider part time.
Benefits include 401K, health insurance contribution, paid sick/personal days, scrub allowance and more.
Email resume to cathyg@vccvet.com​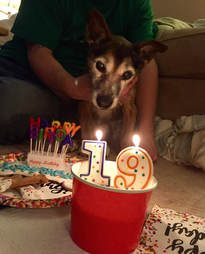 ​ARE YOU READY TO CONGRATULATE SCRAPPY TAYLOR FOR HIS
19th BIRTHDAY?

- a chihuahua mix
- born July 1, 1998
- resides in TRENTON, NJ with his devoted, loving parents
- loves vanilla ice cream and biscuits
- sees his vet Dr. Horn to keep in tail waggin' shape According to the calendar 19 in dog years is equivalent to 84.5 human years,based onstage of development/aging.
---