Receptionists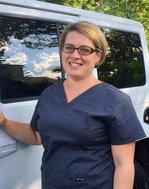 Jessica joined our VCC family in June. She was previously employed by North Stars Vets an emergency trauma and specialty center located in Robbinsville, New Jersey. In addition to being our receptionist she is a fitness enthusiast that enjoys sharing a healthy lifestyle with her family.

Jessica lives in Bordentown with her husband, two darling daughters, and their menagerie of pets that include a bird, a cat, two dogs, and a guinea pig.




---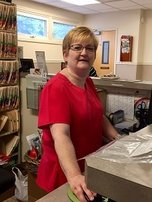 ​Michele joined our VCC family in April. We are happy she choose to switch careers from human medicine to veterinary medicine. When she isn't SHOPPING you can find her camping in her RV. She and her husband like to travel and visit with family and friends.

Michele lives in Yardville with her husband, two dogs, and "permanent" foster dog.

---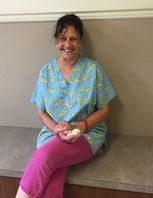 ​Teri joined our VCC family six years ago after moving to our area after retiring from the army. She shares her home with three dogs with whom she passionately cares for their well being. She recently welcomed the birth of another grandchild, this time IT'S A GIRL.

Teri enjoys cooking, baking and tasting treats too!


---